Mittelstandskinder Ohne Strom are back!
The trailblazers of the late 90s, alongside X-Dream and The Delta whose innovative sounds pioneered a new wave of Psychedelic Tech Trance return to the scene after a decade. Mittelstandskinder Ohne Strom (MOS) have produced 3 albums, numerous 12 inches, and tasteful remixes of other artists.
Sleep, features one previously unreleased track, and a remix by BMSS artist
Datacult
. The original version pairs layers of dark melodic enlightenment, subtle percussive atmospheres, pulsing drums, industrial sounds and traveling vocal effects, to create crisp new astral dimensions.
Datacults confident chunky edit involves low lingering basses that creep through metallic spirals of sonic barbed wire sharpened with punchy clear kicks. Both are effortlessly executed and future Tech Trance classics.
Tracklist:
01: Mittelstandskinder Ohne Strom - Sleep 02: Mittelstandskinder Ohne Strom - Sleep (Datacult Remix)
Mastering:
XSI
Design:
Soraya Putra
Get it at Beatport
PerfecTone unleashes his full potential with Creepy
With previous releases on BMSS Records,
PerfecTone
returns with a two track EP "Creepy", a duo for morning or daytime.
His debut EP
"Pray from Africa"
was a clear hit on Beatport and paved the way to
"Freedom"
which came out in the summer of 2015.
"Creepy" drives forward with diverging mechanized sounds creating a multi directional space through which a symphonic mid section, and various chord changes create an inescapable sense of pursuit. Along the way, a child"s vocal sample meanders delicately through the track culminating in a final electronic melody designed to provoke a sense of "where are you?"
To the question put forth by Creepy, comes a solid answer, also at 145 BPM, "I am here". With use of mature vocal samples, "Exodus" is a pressing urgent reply that begins in the distance, yet within moments, you know exactly where you are. This is without doubt, a psychedelic soundscape shaped with elements of retro Goa Trance and made to move the crowd. Melody, ethnic instrumentation and progressive rhythms create a vast landscape through which we are led by slowly evolving vocals, layered over isolated accents and well timed tribal components.
Tracklist:
01: PerfecTone - Creepy 02: PerfecTone - Exodus
Mastering:
XSI
Design:
Soraya Putra
Get it at Beatport
Maitika presents Sideroad
After various outstanding releases elsewhere, Maitika, the French Duo join BMSS for their debut release.
We are thrilled to have them with us. Sideroad is an unforgettable two track landscape, of ethnic horizons and atmospheres that are continually pulled back to earth by the strong compelling progressive grooves. Ephemeral psychedelic elements allow these two tracks to blend seamlessly with various styles and BPMs.
Tracklist:
01: Maitika - Sideroad
02: Maitika - Groove Japa
Mastering:
XSI
Get it at Bandcamp
Indigo by our latest signing Manmachine
Serbian master crafter of sonic arts returns to BMSS Records!
In addition to the successful
"Animate Reality"
EP,
Manmachine
blows the doors of his lab open with 3 smashing tracks, each oscillating and undulating with hypnotic atmospheres, tribal grooves, a touch of classic Goa Trance and expert production techniques that will electrify any progressive psy trance floor. Stunning Serbian Psy Trance!
Tracklist:
01: Manmachine - La Superba
02: Manmachine - Indigo
03: Manmachine - Now is the Time
Mastering:
Miroslav Bako
Get it at Beatport
Boom Shankar - S.U.N. Festival 2015 (A Voyage into Trance)
It`s been awhile since
Boom Shankar`s
last recording, but it was worth the wait. We hope you will enjoy this fresh and cutting edge mix that we just uploaded to Soundcloud!
A two and a half hour long sonic odyssey evoking both twilight & daytime stomping grounds. Illuminated by definitive acid lines, ancient oriental melodies, modern day Psytrance monsters, and exceptional unreleased tracks.
This is an extended voyage from Psychedelic Goa to Trance. We hope you enjoy the journey.
Special thanx to all the artists and labels involved, to all
Solar.United.Natives
and to
Miro Moric
for the dope cover elements!
Datacult, ManMadeMan, Perfect Stranger & Eat Static - 2
We are thrilled to present you the second EP by Marco Scherer aka Datacult!
Between the borders of trance and techno,
Datacult
plays with menacing atmospheres, mysterious psychedelic backgrounds, while maintaining a serious progressive pace. Perfect Static (Datacult Psychedelic Remix) is a sonic exploration with Perfect Stranger, that synthesizes aggressive raw tension, a sound pioneered by Eat Static. Shades, reworked by
ManMadeMan
has the mark of underground warehouse sound that they are still recognised for.
Tracklist:
01: Perfect Stranger & Eat Static - Perfect Static [Datacult Psychedelic Remix]
02: Datacult - Chrome [ManMadeMan Remix]
03: Datacult - Shades [Original Mix]
Mastering:
Bart XSI
Get it at Beatport
"Freedom" by our latest signing PerfecTone
Progressive Psychedelic Trance, a perfect crossover of pumping Progressive and charming Fullon rhythms...those words probably describe
PerfecTone
best. The person behind this project is Lior Saban, 29 years in age and based in the world Trance center Tel Aviv and now part of our label. Please welcome PerfecTone to BMSS Records!
Lior continues where he left off with
"Pray from Africa"
. Progressive Psychedelic Trance, spiced up with tribal rhythms and a pumping groove. Another great EP for the Open Air season from BMSS Records to you!
Tracklist:
01: PerfecTone - Freedom
02: PerfecTone - Chaos
03: PerfecTone - Times
Mastering:
Bart XSI
Get it at Beatport
Vega by Suduaya
Suduaya strikes back with another Progressive Psytrance tune. Following his trademark style but spicing it up by massive production and groove, Vega will uplift dancefloors globally.
Once again, this EP is a charity release for Nepal: all benefits will be donated to help the people still suffering from the disastrous earthquake which hit the country in April.
Tracklist:
01: Suduaya - Vega
Mastering:
Bart XSI
Design:
By the Rain
Get it at Beatport
BMSS & Freaky Circus present Sound Alchemists Festival
Dear friends & family, we would love to welcome you to
Sound Alchemists Festival
!
Together with our friends of Freaky Circus we invite you to 3 days of sun & fun in a stunning location in Central Italy.
From all across the globe, masters in the arts of frequency shaping will merge seamless waves that saturate your bodies with the lucid vibrations. Feel your heart pulsating with the music and your mind in connection with the ethereal spirit.
Artists and performers will take you on a three-day magical journey, bursting with music, dance and colours in a
natural hillside paradise
with a magical seaside view.
We will work together to create a meeting point for free souls with decorations to dazzle your eyes, yoga sessions to heal your body and workshops to heal your mind.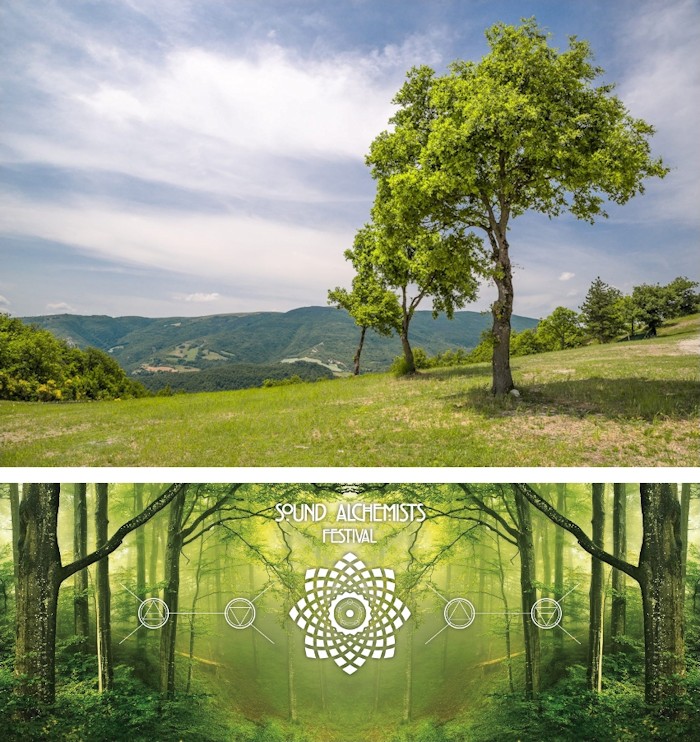 From the
21st of August till the 23rd of August
we will offer you a deluxe sonic experience which consists of our BMSS Records all stars and our good friends from all around the globe.
Our Line Up includes live performances of Hujaboy, Ital,
PsiloCybian
, Mad Maxx,
Soul Kontakt
, Psymmetrix,
Try2Fly
, Asimilon, and Parasect plus Dj performances of
Boom Shankar
,
Radzy
and many more...
An additional Chill Out Floor with performances of
Odiolab
,
Sephira
,
PsiloCybian
and a Healing Area with many workshops will turn this gathering into a truly holistic one!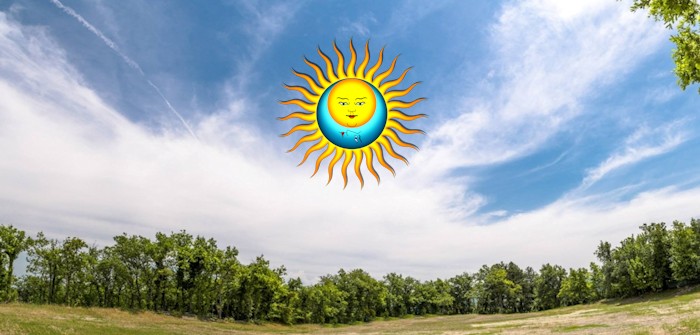 Gain access to the event page on Facebook
here
or browse our webiste and order presale tickets
here
.
We are looking forward to welcome you - see you in August in Italy!
Psychedelic meets Organic Trance: BMSS & Matibhrama
BMSS Records welcomes
Matibhrama
to our family!
Created in the beginning of 2010 and native from France,
Matibhrama
is a group of electronic music that combines Ethno Trance, World music and ambient styles.
Let yourself carry around the world by the combination of electronic sounds with instruments from Didgeridoo, to Roubab, Guitar, different kinds of flute and many other instruments.
These two musicians mix different atmospheres to create their own world...a world where people, nature and music are one.
It is a real honor to have them with us and you can check them out at many festivals & gatherings throughout the summer.
Welcome
Fabien & Pierre
!